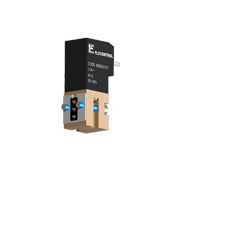 High Quality Solutions
for your Application
For more than 50 years we have been in the business of producing and designing solenoid valves for many different applications. Over these many years a vast number of standard solenoid valves have been designed.
To help you search the long list we have created this Product Finder to make it easier for you to find Your Valve.
If you cannot find the a suitable solenoid valve for your application, please contact us. We look forward to your request.
Legend
*Kv : Flow Coefficient in l/min of water at ∆p of 1 bar
Seal material= NBR: Nitrile Butadiene Rubber, FKM: Fluoroelastomers, FFKM: Fluoroelastomers, EPDM: Ethylene Propylene Diene Monomer, MVQ: Silicone Rubber